Posted by EdgePro on Nov 15th 2017
It's Lighter & Quick to Install So Let's Get Your Apex Model More Securely Locked Down
We value customer feedback and over the last year we've been deep in development on this brand new product to more securely fasten the Edge Pro Apex knife sharpener to a variety of surfaces. The existing suction cups that come with knife sharpeners don't always stick to textured and porous counter tops, and can not be used on a wood work bench.
The stone leveling kit was our first solution which addresses two sharpening needs:
You can use one side to level your sharpening stones
The other side as a mounting surface for your Apex Model suction cups
The downside to the stone leveling kit is its heavier weight and bulkier footprint making this option less desirable for a knife sharpening system that was intended to be somewhat compact and easy to travel with.
This new quick installing solution with a simple lightweight design and smaller footprint adds a tremendous amount of stability while sharpening on your Edge Pro Apex knife sharpening system. No modifications are necessary, simply fasten it to the back end of the blade table, and clamp the metal bar to your tabletop or bench.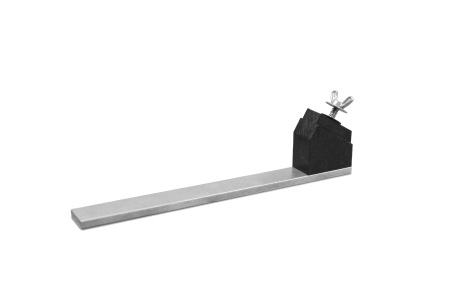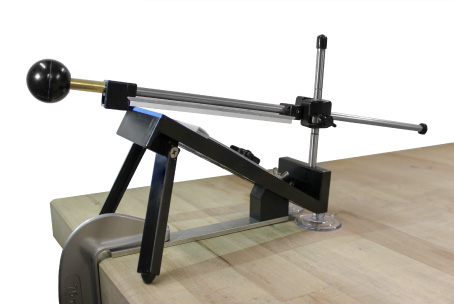 This new Edge Pro Apex Bench Mount is made in the USA, and installs in just a few seconds, and adds great value to your sharpening set up. Your Apex that was previously only able to be used on the kitchen counter, can now be used on ANY work surface you can clamp to. This is a lightweight and compact solution, that isn't going to break the bank.