Posted by EdgePro on Mar 26th 2018
ANGLE GUIDLINES
We recommend that you sharpen most knives at 21 degrees on our knife sharpening systems for a good balance of sharpness and durability. Of course, there are exceptions. Generally speaking- thin knives used for delicate work should be sharpened at a lower angle (17 – 19 degrees). Thicker blades used for heavy duty work and chopping should be sharpened at a higher knife blade angle (23-25 degrees) sometimes higher. Read more about specific sharpening angle guidelines when using our professional knife sharpener kits below.
Edge Pro Professional Model Pivot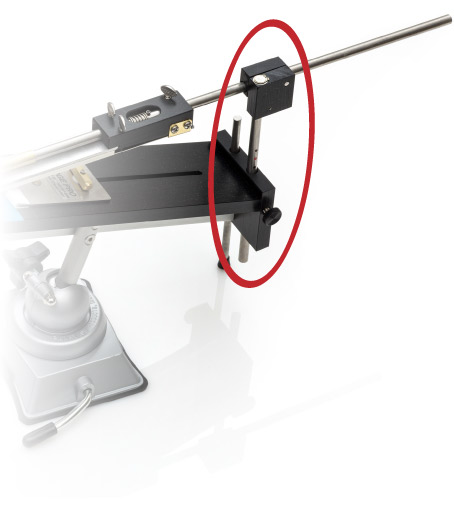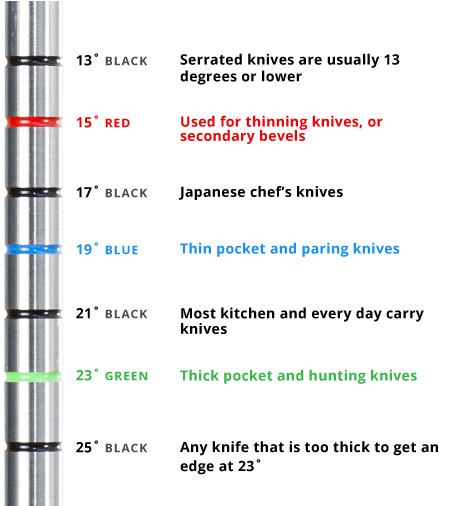 When you are set at 21 degrees on a kitchen knife sharpening angle you are actually sharpening at about 19 degrees because you are resting on the FACE of the blade.